Did you know we Malaysians (and the world) are losing our so called Malayan Tiger already? Classified as endangered by IUCN in 2008, the species is now left with no more than 500 individuals.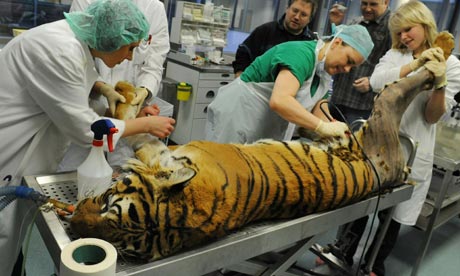 So know you know, proceed with the action. Since to go back to college and pursuing into animal conservation career (like being a jungle protector, or brilliant biologist) is too difficult for many of us, why not doing it the simple way.
WWF with collaboration from Warner Music Malaysia is now hoping to raise money by coming up with the Earth Hour 2013 Album. Half of the money from sale will be given to WWF for their conservation need and the other half will go to the contributing artists.
Earth Hour 2013 Album:
Jes Ebrahim - Empty Earth
Kyoto Protocol - Infernal
Oh Chentaku - Wicked Offspring
Tempered Mental - Picture
Salam Musik - Play Some Reggae Musik
Darren Ashley - Rain Melts
Pop Shuvit - Unshakeable
Paid In Fiction - L.H.A (Light! Heat! Action!)
Ray Cheong - Dark Skies
Soft Touch - Ecopocalypse
Once Upon A Time There Was A Sausage Named Bob - Truth Be Told
Album Preview:
Click here
.
PS: If you think your life is challenging enough, think about the tiger, living in deep forest is challenging too even for the brave tiger.