Now people loves wearing large
headphones
out in public. So here is a headphone used by almost all officials in 2014 FIFA World Cup Brasil. Sony MDR-1RBT. Sony is the official electronic sponsor for this year
2014 FIFA World Cup Brasil
. The "BT' stand for bluetooth, a wireless feature so convenience that music goers like to experience.
Sony MDR-1RBT Stereo
Headphones
- Wireless via built-in bluetooth
- Built-in microphone on left headphone
- An input so that you can use your headphone by pluck in wire when in aeroplane etc
- Micro-usb port to charge your headphones
- NFC to connect to NFC enabled devices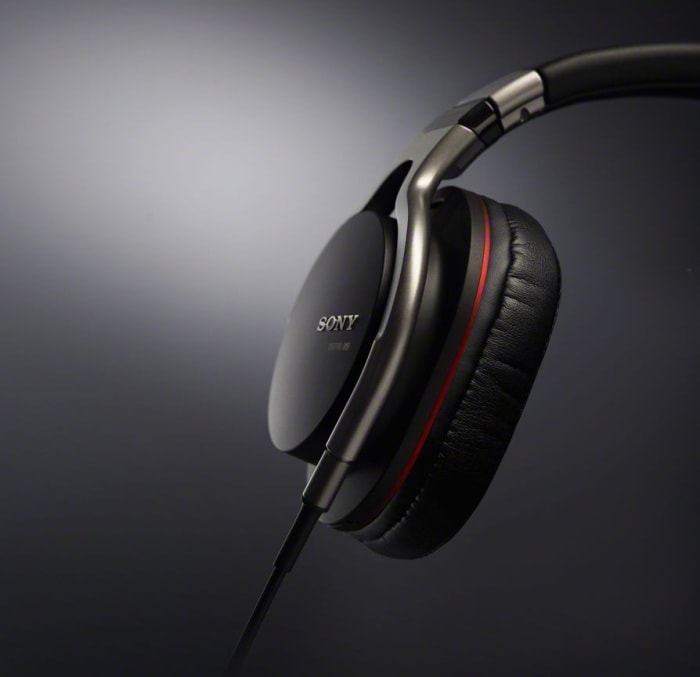 Sony MDR-1RBT stereo headphone is a lot lighter than its look. It last amazingly 30 hours on bluetooth which is awful lot more than comparable bluetooth
headsets
on the market today. This headphone also have that rewind, play, pause, fast forward control button on the right headphone. If you are using this Sony MDR-1RBT headphones connected to smartphone, you can just press the answer call button on the headphone when your smartphone rings.
Headphone cushion is softest yet still make your ear sweat in hot summer. In term of sound quality, Sony MDR-1RBT headphone will not 100% isolate you to your surrounding noise when you turn it on, but it is marketed as kind of noise cancelling, so you can still listen to both awesome music and little surrounding from the outside for real-world safety. One thing is, bluetooth mode give headphones less quality of sound because of the transfer signal, but you can plug-in cable to automatically hear the awesome high-quality wired Sony MDR-1RBT sound.
Overall, Sony MDR-1RBT stereo wireless headphones sound great. Right down in the middle, not too much basses or too much trebles. Really wide open clear sounding headphones.
Buy This Sony MDR-1RBT Headphone Online
Sony MDR-1RBT Headphone
(Amazon)